This weekend marks the 41st annual Chaska River City Days. July 29th-31st we will be coming together as a community to celebrate all that our wonderful town has to offer. The schedule and planned events can be found on their website listed below but will include the beloved River City Days Parade, Chaska River City Days 5K Run, Live Performances at City Square (featuring the Chaska Music Studios), the Rotary Steak and Chicken Fry Dinner and so much more.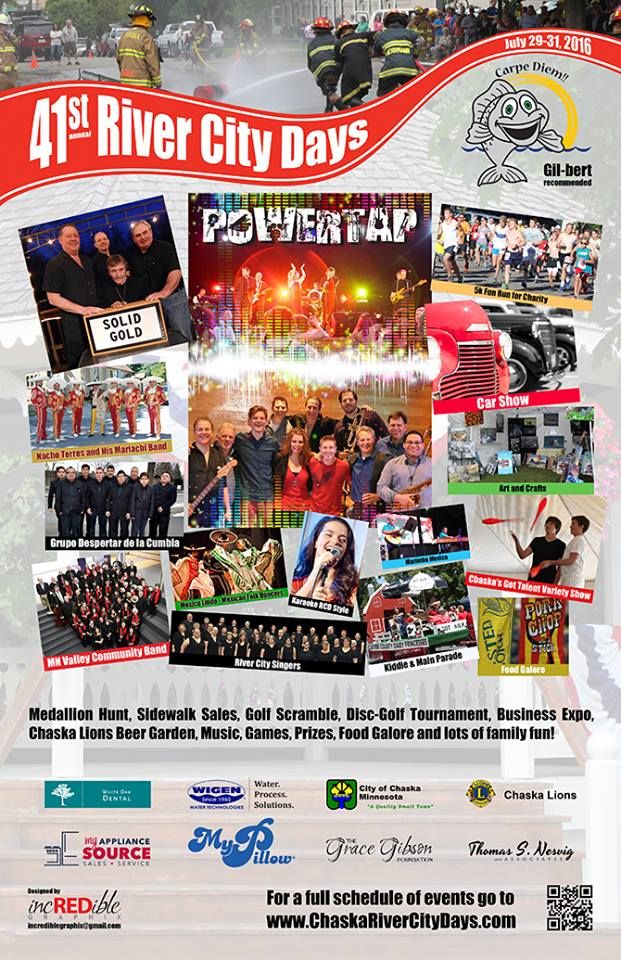 If you would like to say hello I will be attending the River City Days throughout the weekend, and will happily cook you up some delicious steaks or chicken at the Rotary Fry Dinner.
For more information please visit www.ChaskaRiverCityDays.com or visit their Facebook Page for updates posted there.