Open House List for January 23rd and 24th for the Eastern Carver County School District
Welcome to our weekly open house update for the Carver County Area. With the weather improving, and the market picking up for spring, we hope that you make it out to an open house that will most certainly spark your interest in a new home in our beautiful area.
This beautifully built and maintained home in a prime Minnetonka location is close to everything you would need. 5 bedroom and 4 baths with 4 spacious bedrooms on the 2nd floor and a spa like Master bedroom bath. The main floor features an office and formal dining room, vaulted great room with fireplace and entertainment center. Int he highly demanded Hopkins school district and very close to the International School.
Rent to Own as an option.
Sunday January 24th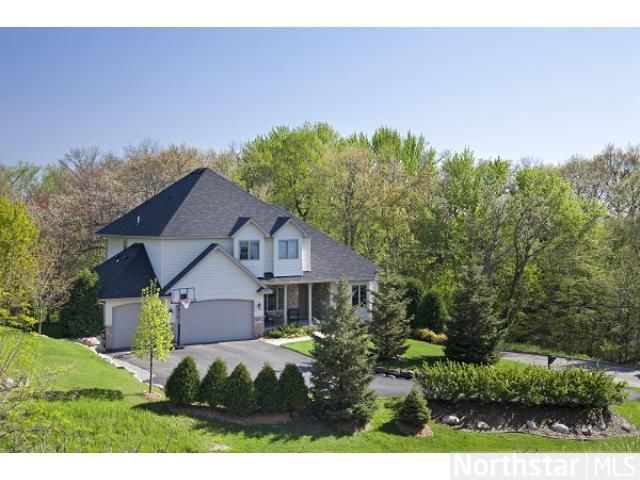 | | | |
| --- | --- | --- |
| | 2:00 PM - 4:00 PM | $499,900 |
Open Houses on January 23rd
| | | |
| --- | --- | --- |
| | 11:00 AM - 12:30 PM | $128,499 |
| | 12:00 PM - 2:00 PM | $164,900 |
| | 12:00 PM - 2:00 PM | $189,900 |
| | 12:00 PM - 2:00 PM | $199,900 |
| | 12:00 PM - 2:00 PM | $235,000 |
| | 2:00 PM - 4:00 PM | $235,000 |
| | 1:30 PM - 3:30 PM | $278,000 |
| | 11:00 AM - 2:00 PM | $340,000 |
| | 1:00 PM - 3:00 PM | $394,900 |
| | 12:00 PM - 5:00 PM | $432,849 |
| | 1:00 PM - 5:00 PM | $443,900 |
| | 12:00 PM - 5:00 PM | $499,990 |
| | 1:30 PM - 4:00 PM | $524,900 |
| | 12:00 PM - 5:00 PM | $546,160 |
| | 11:00 AM - 6:00 PM | $554,117 |
| | 12:00 PM - 5:00 PM | $589,900 |
| | 12:00 PM - 3:00 PM | $599,000 |
| | 2:30 PM - 4:00 PM | $724,000 |
Open Houses for January 24th
| | | |
| --- | --- | --- |
| | 10:00 AM - 12:00 PM | $85,000 |
| | 1:00 PM - 3:00 PM | $145,900 |
| | 2:30 PM - 5:00 PM | $175,500 |
| | 11:00 AM - 1:00 PM | $179,900 |
| | 2:30 PM - 4:30 PM | $184,900 |
| | 12:00 PM - 2:00 PM | $189,900 |
| | 12:00 PM - 2:00 PM | $195,000 |
| | 11:30 AM - 1:00 PM | $196,000 |
| | 12:00 PM - 3:00 PM | $199,900 |
| | 1:00 PM - 3:00 PM | $254,900 |
| | 12:00 PM - 2:00 PM | $289,000 |
| | 2:30 PM - 4:00 PM | $289,900 |
| | 2:30 PM - 4:00 PM | $289,900 |
| | 12:00 PM - 2:00 PM | $309,000 |
| | 1:00 PM - 3:00 PM | $317,000 |
| | 12:30 PM - 2:30 PM | $339,000 |
| | 11:00 PM - 2:00 PM | $340,000 |
| | 11:00 PM - 1:00 PM | $379,900 |
| | 12:00 PM - 2:00 PM | $385,000 |
| | 12:00 PM - 3:00 PM | $394,900 |
| | 1:00 PM - 3:00 PM | $395,000 |
| | 1:00 PM - 3:00 PM | $405,900 |
| | 12:00 PM - 5:00 PM | $432,849 |
| | 12:00 PM - 5:00 PM | $443,900 |
| | 1:00 PM - 3:00 PM | $450,000 |
| | 12:00 PM - 2:00 PM | $499,900 |
| | 12:00 PM - 5:00 PM | $499,990 |
| | 11:00 PM - 1:00 PM | $524,900 |
| | 12:00 PM - 5:00 PM | $546,160 |
| | 12:30 PM - 2:00 PM | $549,900 |
| | 11:00 PM - 6:00 PM | $554,117 |
| | 12:00 PM - 2:00 PM | $559,900 |
| | 12:00 PM - 5:00 PM | $589,900 |
| | 2:00 PM - 4:00 PM | $724,000 |
| | 12:00 PM - 2:00 PM | $819,900 |
| | 1:00 PM - 3:30 PM | $824,900 |
| | 2:00 PM - 4:00 PM | $879,000 |